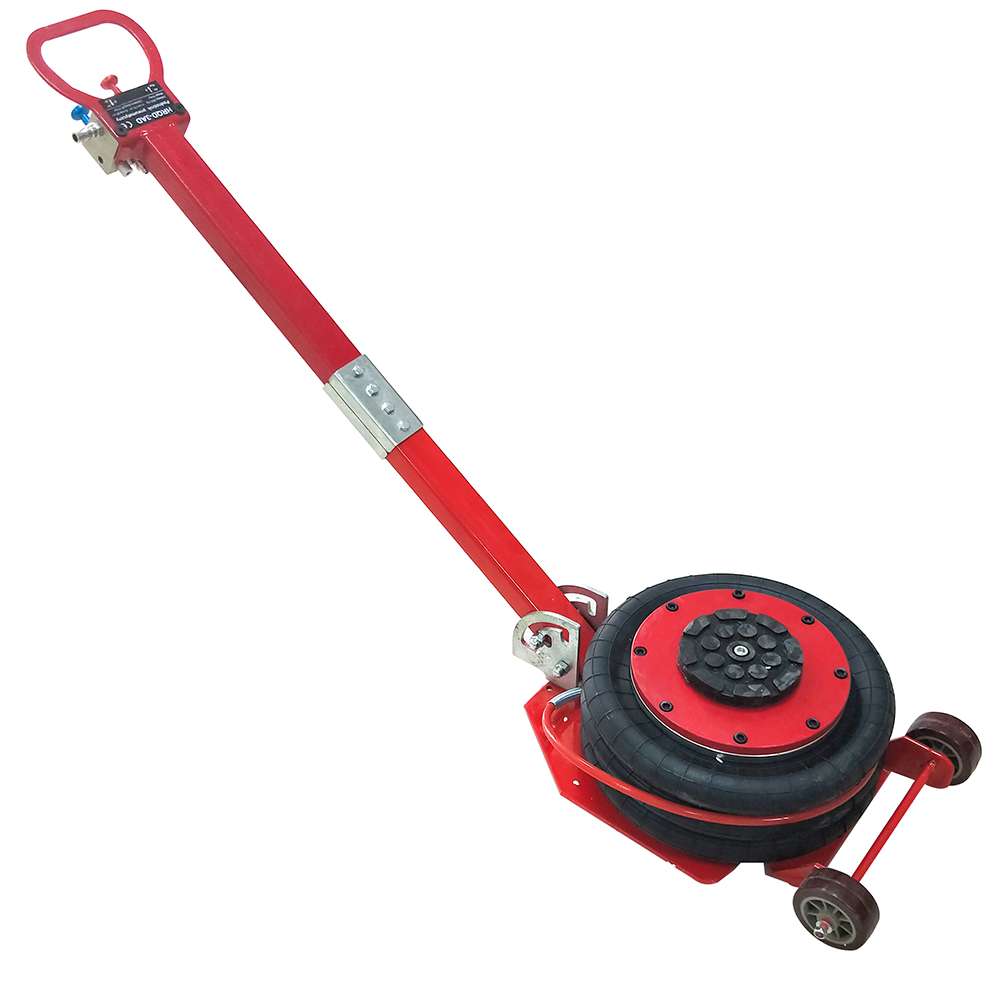 Jack is a very practical lifting equipment, in the operation of the whole society, jack really help us to save a lot of effort. As the air spring practitioners, here I will simply with you to analyze the characteristics and differences between the air bag jack (also known as quick and easy jack) and the general mechanical jack.

People for things beyond my ability, is indeed a very good at make and use tools, only jack such a common small equipment, in order to meet the requirements of a variety of different, to adapt to various complicated environments, different specifications of jack has developed more than dozens or even hundreds of, that is not in the form of pneumatic jack, although not a jack in the family use the largest number of product, but existence is reasonable, high pressure matt jack also has it's unique advantages.

1. Daily maintenance
In terms of daily maintenance, due to the working process of the mechanical jack is closely connected with the rotation of the screw, mechanical jack need to periodically check the maintenance, albeit in when not in use, if you don't pay attention to the lubrication rust mechanical jack, it is easy to cause the screw rust, produce a lot of rust, stuck screw, even cause irreversible damage. The airbag jack requires almost no routine maintenance and is left standing in a cool, dry environment when not in use.

2. Bearing capacity
There is no denying that the strong bearing capacity has always been the biggest advantage of mechanical jack, a single mechanical jack can bear dozens of tons or even hundreds of tons of weight, which is hard to be matched by other types of jack. The general load bearing capacity of air bag jack is about 3 tons, and the customized weight bearing capacity is about 15 tons. Although it is not as outstanding as the lifting capacity of mechanical jack, it is enough to deal with most practical situations.

3. Starting height requirement
Mechanical jack after a long time mechanical jack due to its special structure, if the use of mechanical jack, need a large initial height.